Family Adventure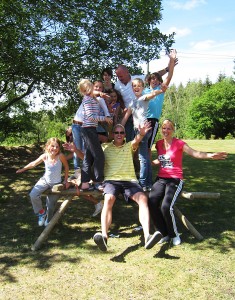 Have a nice time together!
Organise something completely different to get out and about with the kids! Hanging together on a steep rock face or building a bridge with primitive materials to cross a small river, clambering and zip-lining our exciting high rope forest adventure or finding your way through the dense woods using map and compass. A great challenge full of fun and constructive moments together. Increasingly, parents are swapping traditional outings for active programmes. Experience valuable moments together with the children; appeal to a whole new dimension in mutual contact! There are programmes for every budget and in summer there is plenty of choice every day.
See our list of activities to choose from or contact us!