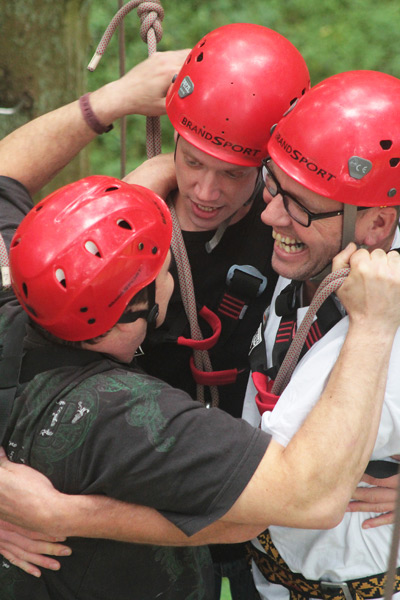 Management training in the Ardennes
Going in depth under professional guidance.
In cooperation with a professional training agency, a deeper look is taken at, for example, team collaboration or personal effectiveness with which problems are tackled. In consultation with the trainer and supporter, a tailor-made programme can be put together, depending on the goals to be achieved. The group is intensively guided and supported by experts, both during the activities and where the behavioural psychological side is concerned.
Whether you opt for a more recreational approach or in-depth training; you can always count on Brandsport's expertise, commitment and flexibility. We will do everything to make it a success together with you.
For more details, visit our companies page, click here
Tip!

Did you know that you can also stay overnight at Brandsport?
After your teambuilding day or management training, you can stay overnight at our La Laterie inn. This offers plenty of sleeping places, a cosy accommodation with bar, a meeting room and a separate room for supervisors and trainers. Read more.